Federal fugitive arrested after brief chase cut short by spike strips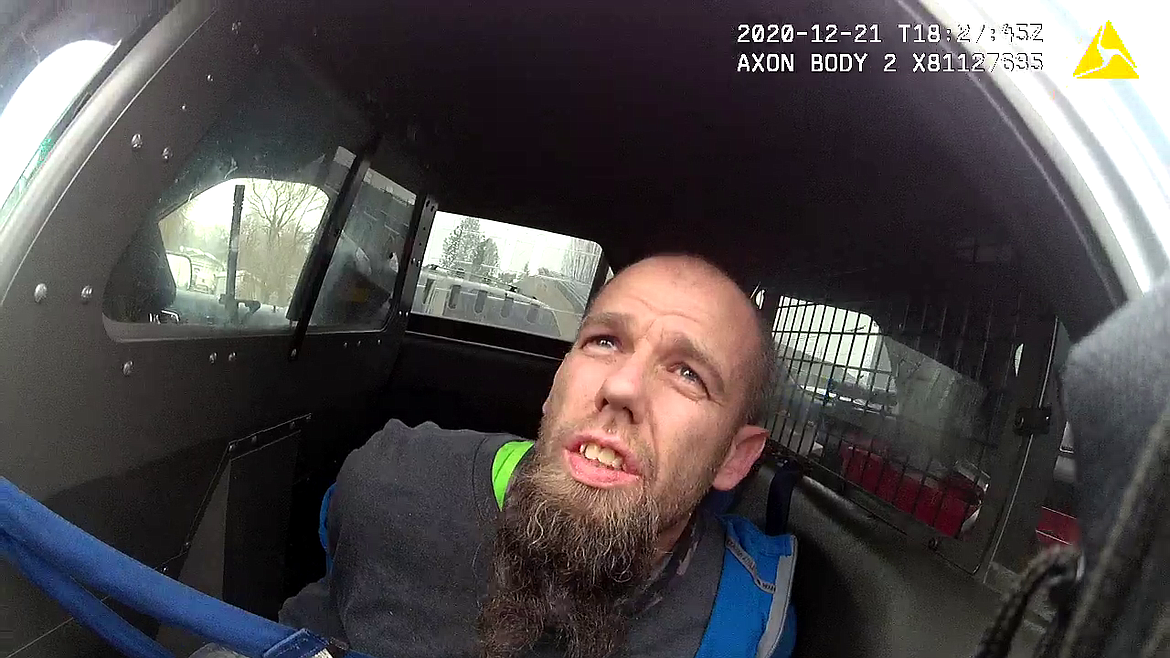 Jeremy J. Gilbert
Photo courtesy of the Moses Lake Police Department
by
EMRY DINMAN
Staff Writer
|
December 22, 2020 1:00 AM
MOSES LAKE — A Moses Lake man wanted on federal charges, who eluded authorities Friday, was arrested Monday morning in the Cascade Valley area after a brief car chase, which was cut short by spike strips, according to police.
Jeremy J. Gilbert, 33, was indicted Nov. 3 by a federal grand jury in Spokane of being a convicted felon in possession of a firearm and possessing "with the intent to distribute" at least 50 grams of methamphetamine. He may be facing additional charges of felony eluding of law enforcement and possession of methamphetamine in connection with Monday's arrest, said Moses Lake Police Department Capt. Mike Williams.
Detectives with the MLPD located Gilbert in the Cascade Valley area Monday morning and set up surveillance and spike strips, Williams said. Around 10 a.m., Gilbert reportedly fled when officers tried stopping him. However, Gilbert ran over the spike strips and crashed into a set of mailboxes and a parked vehicle, stopping him.
Gilbert, who allegedly was found with methamphetamine, was taken to the Grant County Jail without further incident, Williams said. His vehicle, a 2015 silver Mercedes, was impounded pending a search warrant.
Detectives were searching for Gilbert during the weekend after Moses Lake Police officers and Grant County Sheriff's deputies spent several hours Friday afternoon looking but failing to find him.
According to MLPD Capt. Dave Sands, someone reported seeing Gilbert in the neighborhood. Officers initiated pursuit, including bringing a police dog to the search, according to one MLPD officer at the scene.
Gilbert was arrested in August, after allegedly ramming a GCSO vehicle and leading deputies on a chase, but he posted bond and was released from jail in September while his case wound its way through court, according to records. He was also convicted in 2012 for possession of a stolen vehicle and eluding police, and again in 2014 for driving a stolen car through a school zone at 80 miles mph, while children were present, according to records.
The U.S. Attorney's office did not wish to comment on why Gilbert had received the recent federal charges.
If convicted of the federal charges against him, Gilbert faces a maximum of 10 years in federal prison and/or a possible $250,000 fine on the firearms charge, and a maximum of 40 years in prison and/or $5 million fine for the possession with intent to distribute charge.
---