More than 100 golfers turn out for chamber tournament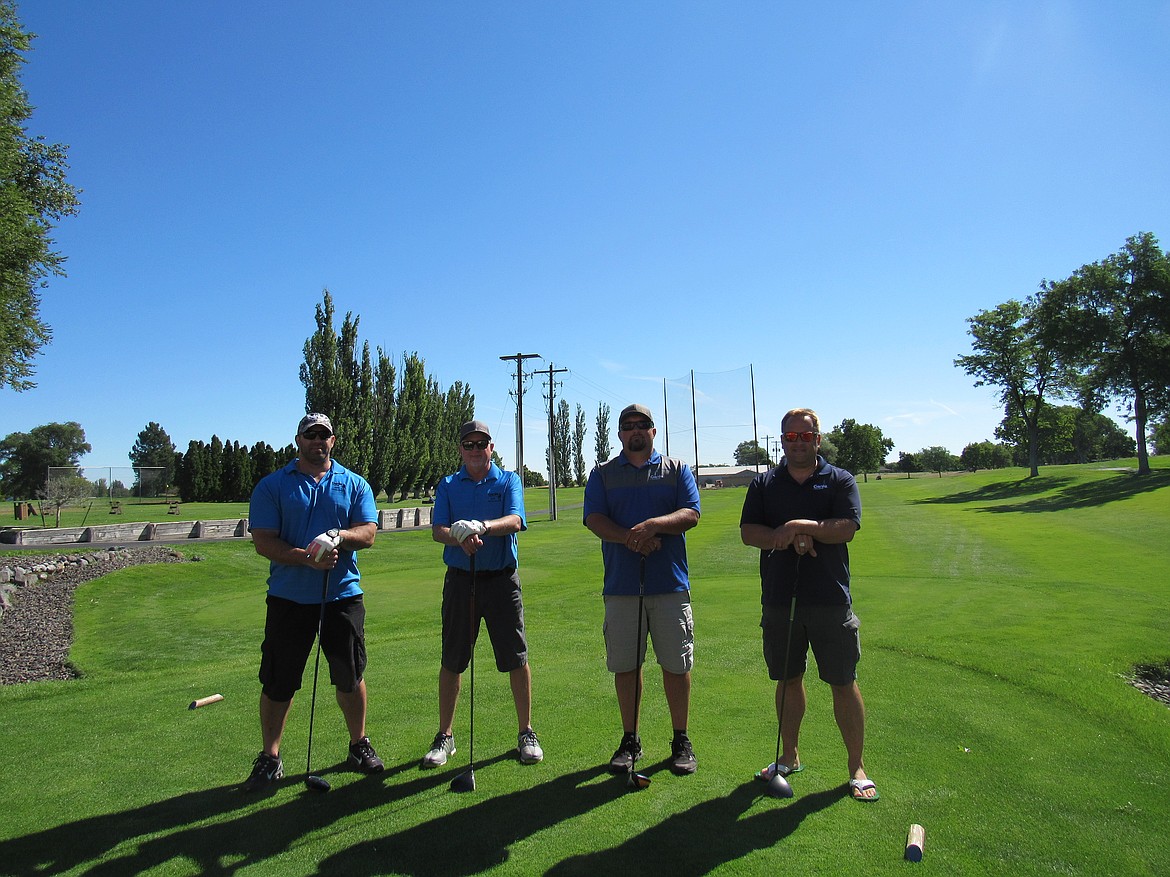 Courtesy photo From left to right: Team Genie composed of Jake Visker, Todd Jewell, Bryan Jewell and Phillip Kassman compete at the 20th annual Moses Lake Chamber of Commerce Golf Scramble.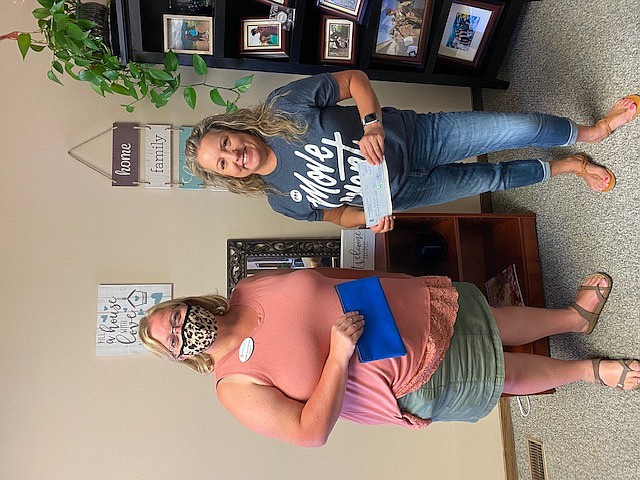 Courtesy photo Moses Lake Chamber of Commerce President Debbie Doran-Martinez, left, presents Sarah Bullinger of Movement Mortgage with her winnings from the Genie ball drop raffle.
Previous
Next
by
CONNOR VANDERWEYST
Staff Writer
|
August 11, 2020 11:57 PM
MOSES LAKE — Over 100 players descended on Moses Lake Golf Club for the 20th annual Golf Scramble, hosted by Moses Lake Chamber of Commerce on Friday, Aug. 7. It was a sunny day in the mid-80s.
Twenty-seven teams with 108 golfers in all competed in the tournament, which helped raise $7,350 for the Chamber.
The event "was smaller than what we normally do, but we felt it was important for some sense of normalcy to be able to hold some of the events because most all of our events have been canceled," said Chamber President Debbie Doran-Martinez. "So we did modifications, obviously, to this one to make it happen."
Team Bud Clary finished first in the Mixed Team division with a score of minus-8. Team Chamber Mixed — a group of individual players from different companies — also scored minus-8. The tie was broken with a longest putt contest between female team members.
Team Dairy Queen won the All Men's field comfortably, with a score of minus-15, five strokes ahead of its competition. Team Gesa and Team Washington Trust both scored minus-10; Team Gesa was awarded second place after the tie was broken with a coin flip.
To discourage congregation after the tournament, some raffles took place on Monday. There were two winners of the Genie ball drop raffle, Dale Stansbury from Microsoft and Sarah Bullinger from Movement Mortgage. Contestants purchased a total of 399 balls at $5 apiece. To decide the winner, a Genie lift was raised over a hole and all 399 balls were dumped onto the green. Stansbury's and Bullinger's entries both fell in the cup for a split pot. Doug Kay with Team Laserfab won the All in the Cards raffle.
"We appreciate the sponsors and the participants coming out," Doran-Martinez said. "We know it's unusual times and we just appreciate their support of our organization as we've been working behind the scenes with all the businesses trying to get them funding, get them some PPP relief as they navigate changing the way they operate, the way they deliver their goods and services to their customers."
The event was sponsored by Genie, Guild Mortgage, Rock Top Burgers & Brew, Lakeside Disposal and Recycling, Ag World Golf Classic, Movement Mortgage, Washington Trust Bank, Samaritan Healthcare, Boeing, Confluence Health, Gesa Credit Union, Grant PUD, Columbia Basin Herald, City of Moses Lake, Harvest Valley Pest Control, Microsoft, Realty Executives Grant County, Laserfab Inc., Enterprise, Moses Lake Shed Co., LocalTel Communications, Swire Coca-Cola, Rob Jones for Grant County Commissioner, Moses Lake Steel, Vaughn Services, Northland Communications, Dairy Queen, Northwest Farm Credit Services, Bud Clary Auto, SkillSource, Moses Lake Roundup, Columbia Basin Foundation and Dona Roe.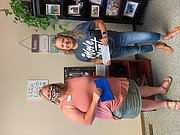 ---