K9 Jester joins the Moses Lake police pack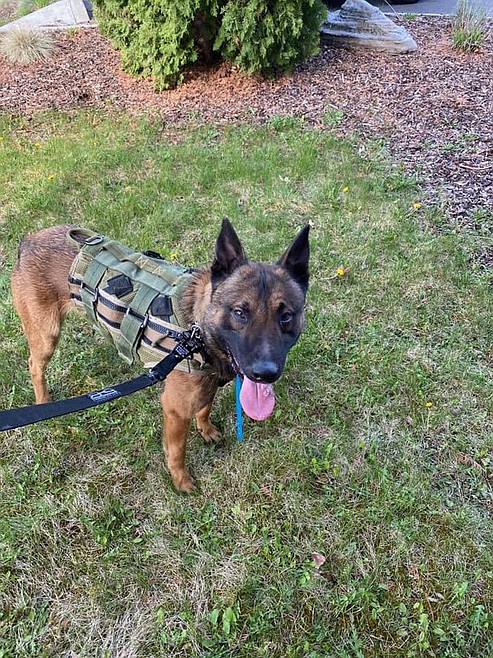 |
April 24, 2020 11:00 AM
MOSES LAKE - The Moses Lake Police Department has announced that K9 Jester, a 14-month Belgian Malinois from the Netherlands, will be joining the force with handler Nick Stewart, the police department wrote in a statement.
Jester was purchased from K9 Tactical in Chariton, Iowa, the same kennel that K9 Rex came from, and he arrived in town yesterday with handler Nick Stewart.
"Early reports from the first few days of training are that K9 Jester is blindingly fast, and has a drive that just won't quit," the department wrote on social media.
Ofc. Stewart and K9 Jester will participate in about 200 hours of additional training before hitting the road around June 1st, according to the statement.
"Meanwhile, back at home, retired hero K9 Chief has taken to the good life, and seems to have taken over the couch as well," the department wrote. "We can only hope that K9 Jester realizes the opportunity he has to learn from the best."
---