Three Moses Lake Boeing employees test positive for COVID-19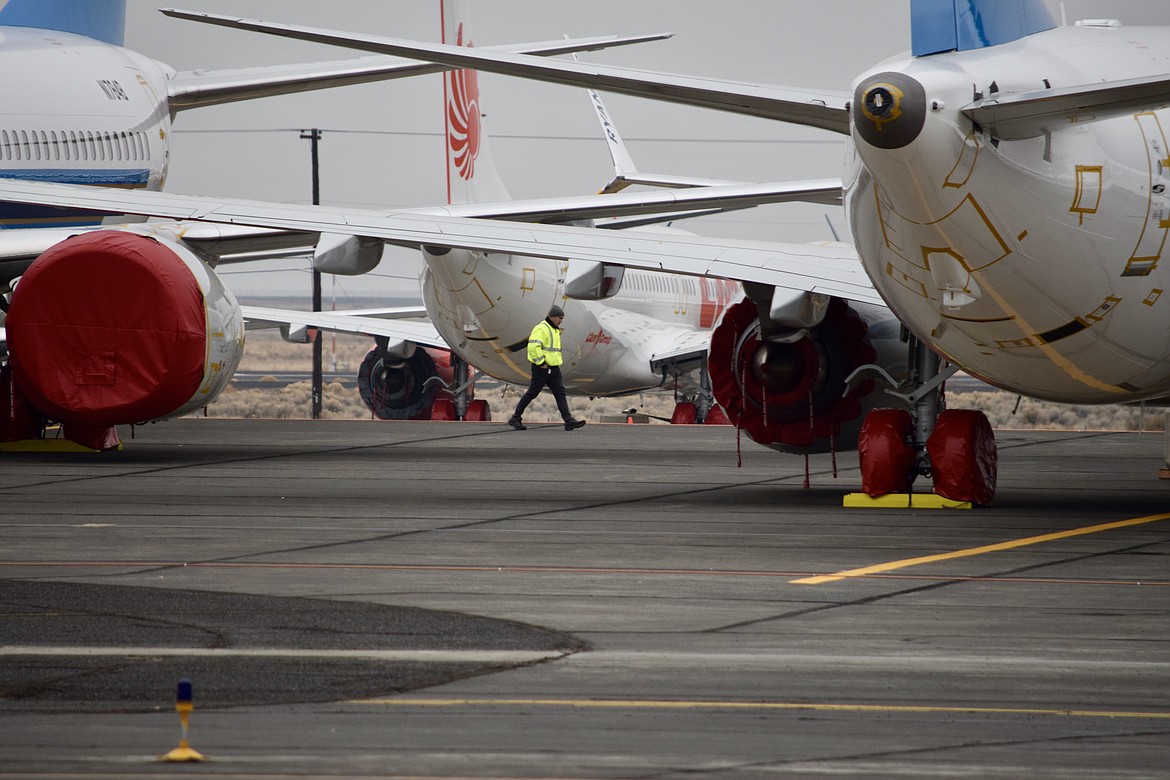 Charles H. Featherstone/Columbia Basin Herald A solitary Boeing worker walks between 737 MAX airplanes parked at the Grant County International Airport on Thursday.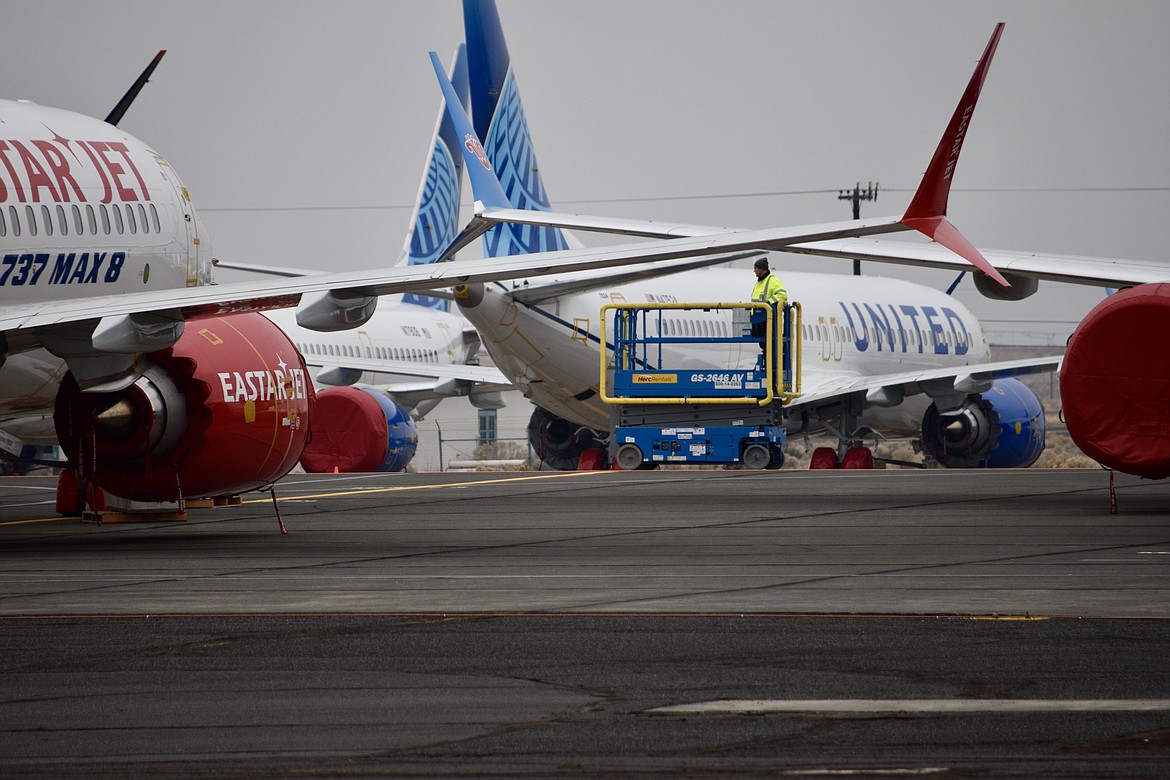 Charles H. Featherstone/Columbia Basin Herald A lone Boeing employee drives a lift across the tarmac at the Port of Moses Lake on the way to inspecting one of roughly 200 Boeing 737 Max aircraft currently stored here.
Previous
Next
by
CHARLES H. FEATHERSTONE
Staff Writer
|
April 1, 2020 7:03 PM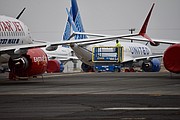 MOSES LAKE — Boeing announced late Wednesday that three of it's Moses Lake employees have tested positive for the COVID-19 virus and "are now in quarantine or seeking medical care," according to a company spokesperson.
In a notice sent to Boeing employees in Moses Lake, 737 Communications Manager Doug Alder said the company has contacted "teammates who had close contact with the three employees" and asked them to "self-quarantine" at home and monitor their symptoms. However, Alder said he would not name the employees.
"Our medical team has determined that all other employees at the site were at low risk for exposure," Alder wrote.
Boeing has several hundred employees in Moses Lake maintaining the roughly 250 737 Max aircraft parked at the Grant County International Airport. The planes were grounded last year following two fatal crashes linked to a software problem.
In addition, Delta Airlines has also parked a number of passenger jets at the airport following the cancelation of numerous flights in the wake of the COVID-19 pandemic.
"We continue to work closely with public health officials to ensure we are following all the right protocols and taking precautions," Alder wrote. "That includes cleaning work areas and vehicles every day, and making sure we try to keep six feet between each other when possible."
On March 25, Boeing shut down all operations in the Puget Sound and in Moses Lake for 14 days in response to Gov. Jay Inslee's closure of the schools, restaurants and all "non-essential" businesses. Alder said of Boeing's 160,000 employees worldwide — 70,000 of them in Washington — 98 have tested positive for COVID-19, 72 of them in the Puget Sound region.
"Before any employee diagnosed with COVID-19 returns to work, they will need to be cleared by Boeing Health Services as no longer infectious," Alder said.
Charles H. Featherstone can be reached at cfeatherstone@columbiabasinherald.com
---