Exploring Potholes State Park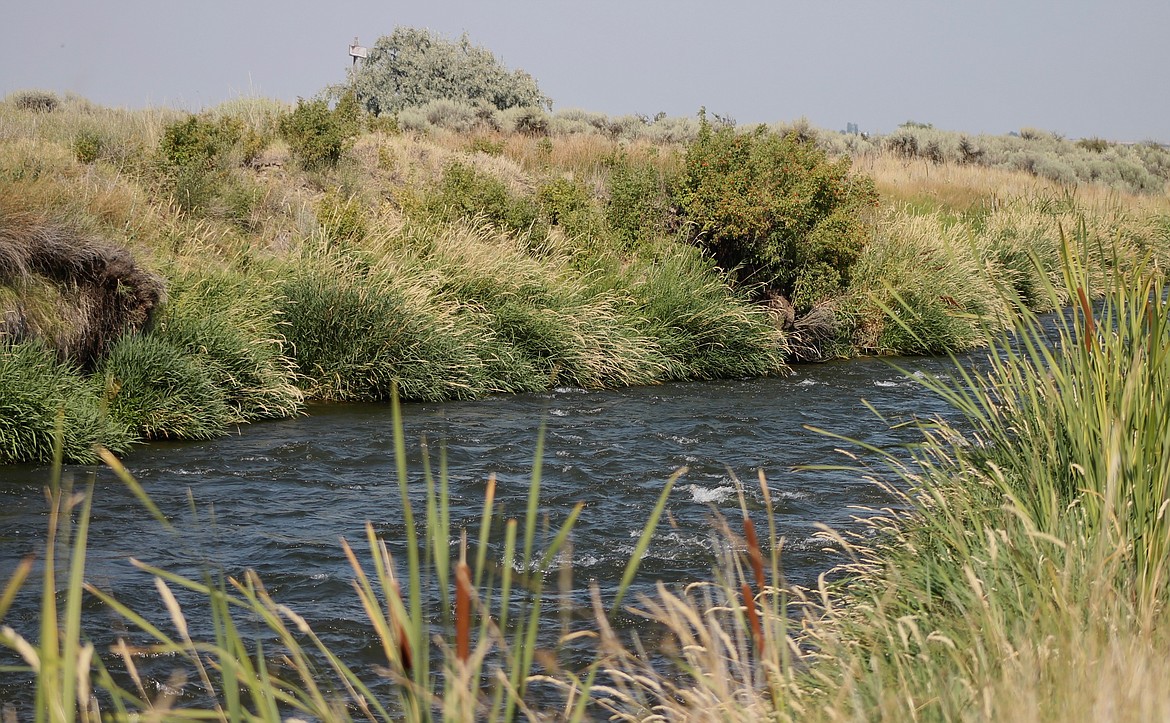 Tall grass and brush line both sides of the running stream beside the Frenchman Hills Trail inside Potholes State Park.
Casey McCarthy/Columbia Basin Herald
by
CASEY MCCARTHY
Staff Writer
|
August 6, 2019 1:00 AM
POTHOLES STATE PARK — As the summer heat bears down, any excuse to find yourself near the water is a good one. A trip to Potholes State Park, just off O'Sullivan Dam, provides visitors a great chance to explore the area, with a quick getaway to shoreline to cool off.
The park offers around three miles of hiking trails scattered around the area in addition the boating, fishing, skiing, swimming and countless other activities provided along the water's edge.
The water's themselves provide a year-round hotspot for fishing. Yellow perch, largemouth bass, rainbow trout and walleye roam the waters in the area. If a dip in the water sounds more suitable, the area has around 6,000 feet of shoreline, according to the Washington State Parks site.
A mixture of desert terrain and marshlands make up much of the area. The trails that wind through the park provide visitors, perhaps taking a break from enjoying the lakes themselves, to see all the area has to offer including, an abundance of birds and other wildlife.
Throughout the seasons, visitors could perhaps see sandhill cranes in the late parts of February and early March. Or later in the season, near May, sage thrashers, lark sparrows, and both burrowing and long-eared owls can be seen above.
Making the trek into the dunes and marshlands off the coast, visitors can view any number of different areas with a wide variety of options to take as you make your way through the park and wildlife area. Across the road from the large reservoir and its scattered
islands, lies the Columbia National Wildlife Refuge carved and careened through the region.
Three picnic shelters, 73 unsheltered picnic tables, and all-day use facilities provide visitors a chance to rest, or bring out the family for the day. The park itself has 773 acres of camping area for overnight visits or weekend trips.
Visitors can purchase a one-day pass at the automated pay stations in the park, or have their Discover Pass with them when they visit.
Recent Headlines
---