Some facts about the Grant County PUD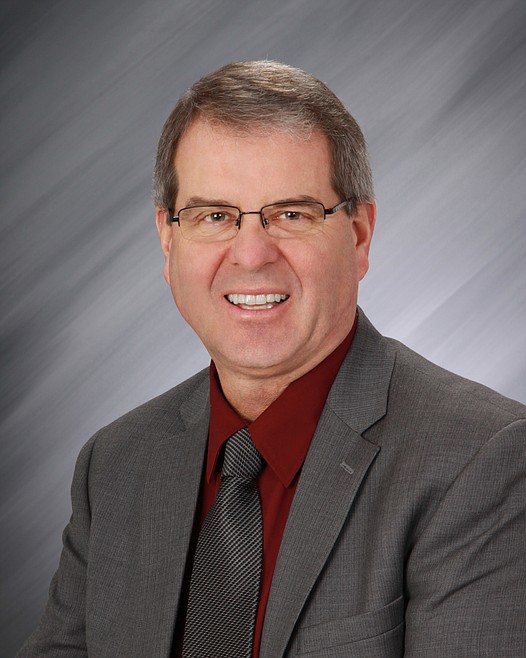 by
Larry Schaapman Grant County Commissioner
|
November 1, 2018 3:00 AM
I'm not choosing sides, but it's time to move past the adversarial posturing toward the District and the Commission and get back to the facts. We have led well.
PUD FORMATION
1930s granges lobbied for formation of PUDs in the Legislature in desperation to receive power in the rural areas. They built no dams, they just lobbied for electricity and to have local control.
FINANCING OF THE DAMS
Farmers didn't put up a dime to build Priest Rapids or Wanapum Dams in the 1950s. Fourteen power entities known as the Power Purchasers put up the money to finance the project from which they received 63.5 percent of the power generated. Grant County could only receive up to 36.5 percent of the power for 50 years.
GRANT COUNTY'S SHARE OF POWER
When the two dams were built in the mid- to late '50s, Grant County was only using 2 percent of its 36.5 percent of the project until it started to grow.
ABILITY FOR MORE POWER
In 1999 power sales contracts came to closure and through legal challenges they were renegotiated so that we could eventually receive 100 percent of the power produced but we had to use the power in the county. We could not just take it; the county needed power growth to be able to take more. We were just about to our 36.5 percent maximum with no real growth.
EXCESS POWER
Surplus power sales were only generated from excess water that flowed on a given year and only from our 36.5 percent. We never had all the power to sell; all the power was never ours.
DEBT
We have $1.3 billion worth of debt on a $2.1 billion asset. Relicensing, recreation, fish hatcheries and acclimation facilities as per 2007 FERC (Federal Energy Regulatory Commission) license requirements have all driven that debt up. We also need to include the Wanapum fracture and rehabilitations of the turbine and generators that have been happening at Wanapum and are just starting at Priest Rapids.
DEBT RESTRUCTURE
We have restructured debt so as to not have the 8 percent increases that we saw in 2012. We have spread that debt over the life of the asset.
GENERATIONAL FAIRNESS
Generational fairness is nothing to be ashamed of. We have given future generations something to be proud of, a refurbished facility that will last past our 2052 license and be worth relicensing, maintaining and refurbishing again. Future generations will just be paying their share in their time; we don't need to throw them the keys. If you think we should do that then let's go back to eight or more percent increases to pay it off.
INDUSTRIAL BENEFIT
If large industrials weren't here, by 2014 we would have been paying 12 percent more for our power at that point and today that would be even higher.
COSA
Since 1997 the cost-of-service analysis has always shown the same result: residential and irrigation have been paying under the cost to serve them. Residential was paying 88 cents out of every dollar to serve them, irrigation was paying 60 cents out of every dollar to serve them and large industrials were paying 35 cents more than every dollar to serve them. Surplus power sales do not generate revenue at today's market prices to maintain those subsidies that they used to and that's why large industrials are critical to Grant's financial health and your discounted rate.
YOUR POWER GUARANTEED
When Resolution 8768 was passed in 2015 there were a lot of beneficial parts to it. But there was one piece that some of the irrigators took exception to and that was requiring them to pay 80 cents out of every dollar to serve them instead of 60 and taking 10 years to get there. Residential was going to move down to 80 like irrigation in 10 years and both rate classes would enjoy the same discount. Large industrials would move from 35 cents for every dollar over cost to 15 and pay any additional power rates and fees that might be purchased in the future. It also gave residential, general service, irrigators and commercial customers first rights to Priest Rapids' and Wanapum's power as long as the resolution stays in place. This means none of your power was or has been given away.
CONCLUSION
So that is some PUD history. These are the reasons why I vote the way I vote for you. I, along with most of my fellow commissioners, have worked at keeping a fair and equitable mindset for all of Grant PUD's customers. Never should there be favoritism or special interest consideration when serving customers. One should remain open-minded in an ever-changing world that benefits the greater good. Consider some of this history and changing dynamics as you cast your ballot.
Larry Schaapman is the Grant County Commissioner for District No. 3.
---