New director at CBAA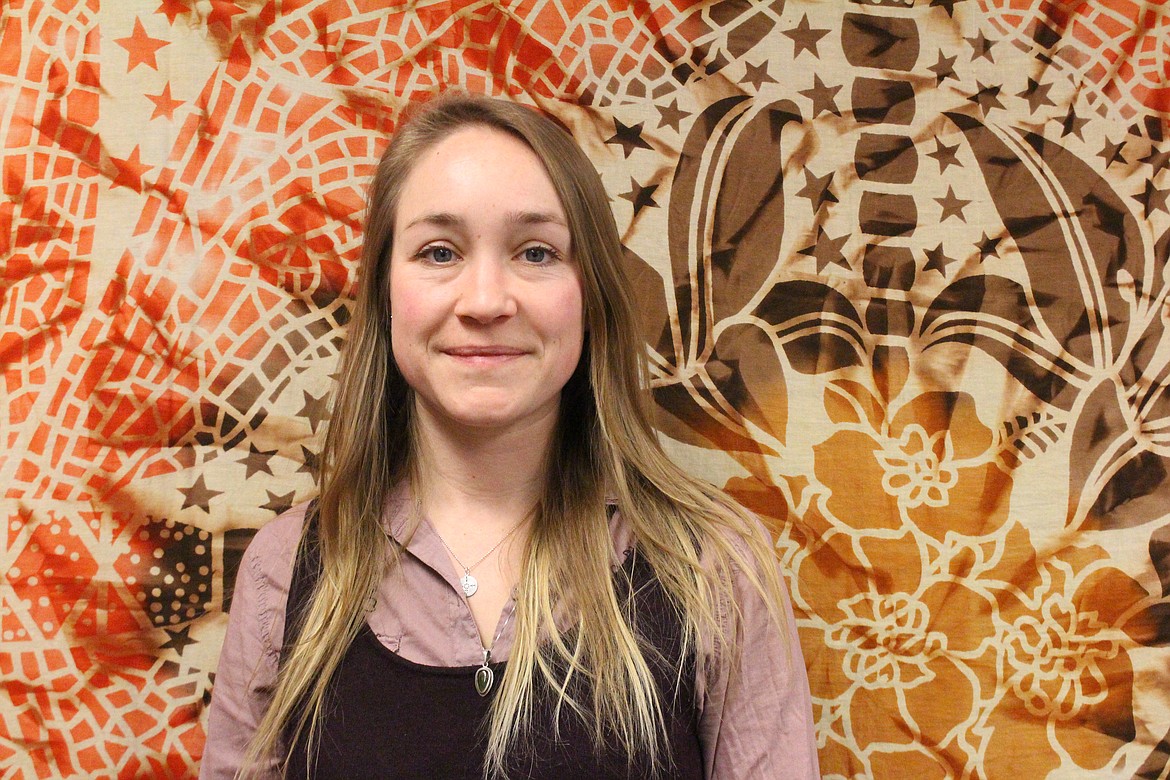 Cheryl Schweizer/Columbia Basin Herald Shawn Cardwell is the new director for Columbia Basin Allied Arts.
by
CHERYL SCHWEIZER
Staff Writer
|
February 13, 2018 2:00 AM
MOSES LAKE — Shawn Cardwell has been one of the volunteers who helped get the word out about Columbia Basin Allied Arts events – one of the orchestra, she said.
That changed when she became the new CBAA director. "Now I'm the orchestrator. I'm not in the orchestra," she said. Cardwell replaces Ciara Shuttleworth, who took a job in education.
The CBAA sponsors four live performances per year and another three to four targeted for children. The organization's job, she said, is to bring live performances to Moses Lake and Grant County and to anybody who's interested in the performing arts. The 2017-18 season is the organization's 40th year.
Allied Arts has sponsored theater and dance performances, musical acts – and combined those and sponsored musical theater. Performers have included musicians, magicians, comedians and poetry reading. For the past two years CBAA has partnered with the Grant County Fairgrounds to paint murals that are displayed during spring and summer events.
Cardwell is an artist as well as CBAA director. She has been part of the mural project since its inception. Currently she is one of the featured artists in the museum store gallery at the Moses Lake Museum & Art Center. The exhibit features a textile piece Cardwell wove herself.
Cardwell said one of her goals is to fight the assumption that fine art is only for a few people. "I want to make it more accessible." People should know there's both good art and good opportunities for art and artists in the Columbia Basin, she said.
Not every person will be attracted to the same kind of art, but art has something for everyone, Cardwell said. The impact of good art lasts after the performance, the museum visit, the lecture, or whatever kind of art is over, she said.
The CBAA partners with other art organizations in the Columbia Basin to get the word out. "There are so many collaborators. We hope to partner with all of them."
She wants to attract more people to Allied Arts events, and art in general, she said. "I want to mix it up."
Currently Allied Arts is looking for board members and volunteers to help with events. The 2017-18 season is winding down, with the visit of the Missoula Children's Theater this week and the children's series finale, "Pete the Cat," March 10. "The Pirates of Penzance" is scheduled for March 24. The season finale, comedian and magician Jay Alexander, will perform March 31. People who want information about tickets can visit the CBAA website, www.cba-arts.org.
Cheryl Schweizer can reached via email at education@columbiabasinherald.com.
---