New exhibit opens Friday at Moses Lake museum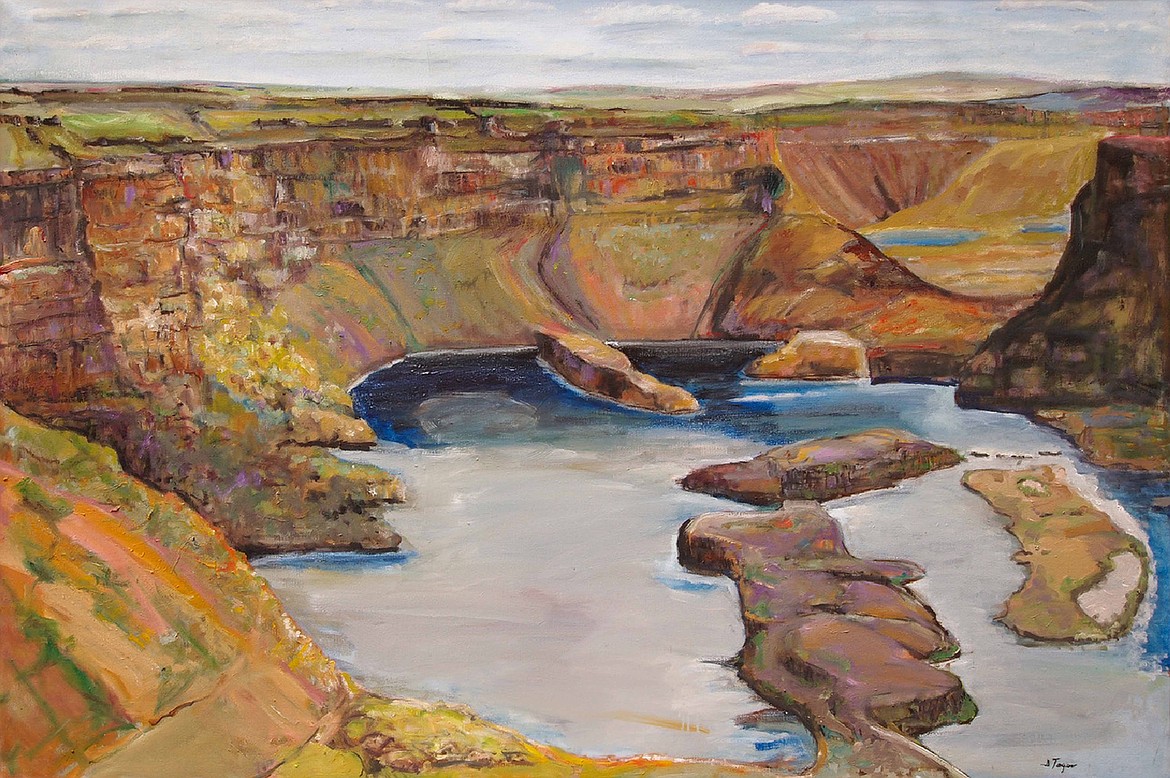 Courtesy photo Delma Tayer is one of three artists featured in the exhibit opening Friday at the Moses Lake Museum & Art Center.
by
CHERYL SCHWEIZER
Staff Writer
|
April 26, 2018 3:00 AM
MOSES LAKE — Three artists and art teachers – who are also friends – are the subjects of a new exhibit opening Friday at the Moses Lake Museum & Art Center. The opening reception for "Art of the Teach" will be from 5 to 8 p.m. Friday at the museum, 401 South Balsam St.
The show will feature the paintings of Delma Tayer, Richard Nicksic and Brian Holtzinger, all from the Yakima area. Tayer is a former Dean of Arts and Sciences at Yakima Valley College. Nicksic also has been a teacher at the college; Holtzinger is a former instructor at Heritage University. Currently he has a studio in Tieton, southwest of Naches.
Tayer said she was an instructor of art history, English and humanities at Yakima Valley College for 20 years. "My last five years at the college I served as the Dean of Arts and Sciences," she wrote. "The last 15 years at the college I also served as director of Larson Gallery, the on-campus gallery."
Nicksic was a neighbor, "raised up the hill (in Selah) from me." They became friends when Nicksic began pursuing an art career. While in college "his interest in art brought him to visit me and keep me informed of his art experiences," she wrote. "Over the years when he came home to visit his family, he stopped in to see me and bring me up to date with his career."
Nicksic lived and exhibited in New York.
Holtzinger is a graduate of the School of the Art Institute of Chicago and got his masters at the University of Oklahoma. "I have always been swept away with his art," Tayer wrote. "He is an extremely talented artist."
Nicksic and Tayer have been in other exhibitions together, she said, and Holtzinger and Tayer are among the artists in a rotating exhibit at a restaurant in Yakima.
All three are painters and Tayer will have two works in collage in the show. Her work in collage was inspired by trips she made to Asia, she said. Nicksac is both a representational and abstract artist.
The opening reception also will feature the "Adult Swim," a craft and art project that takes its inspiration from the public pool custom of setting aside a time for the adults to go swimming. The Friday project is feather painting.
---