Manweller wants to privatize Evergreen State College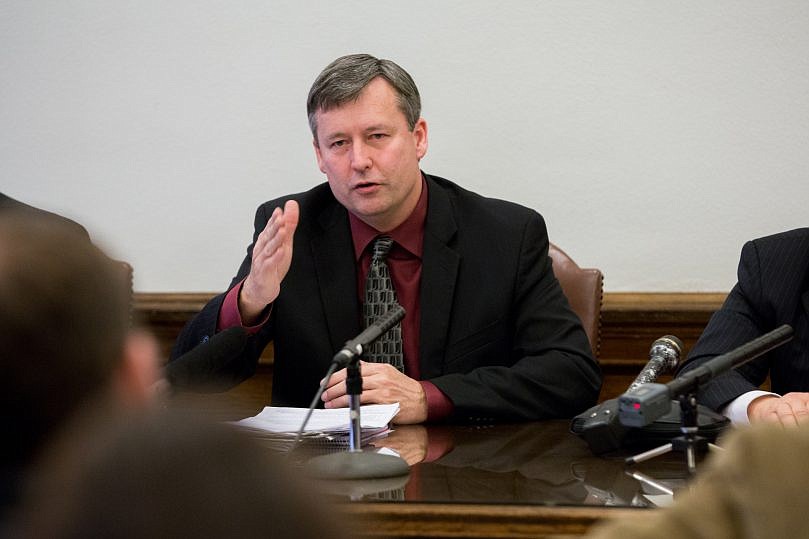 by
Kurt Hammond Senior Pio & WA State House of Representatives
|
June 9, 2017 1:00 AM
OLYMPIA — With the recent reprehensible actions of a group of students at The Evergreen State College receiving national media attention and little or no action from the college's administration to resolve the discord, Rep. Matt Manweller has introduced legislation to privatize the college.
"These so-called campus activists want to set us back 50 years to the days of segregation. Threats have been made and it is deeply concerning, especially when the college president said he is 'grateful' for the 'passion and courage' demonstrated by students responsible for what is happening," said Manweller, R-Ellensburg. "We should not be spending taxpayer dollars on a public institution that condones and encourages this type of behavior. The state has plenty of other higher education institutions we can focus our resources on where students are interested in learning and the faculty is committed to actual academics."
House Bill 2221 would require The Evergreen State College, in consultation with the Office of Financial Management, to develop a plan by Dec. 1, 2018 to transition the college to a private, four-year institution over five years.
Manweller has also sent a letter to the Washington State Human Rights Commission requesting a formal investigation into the recent actions at the college.
"It is appalling we have professors and students being threatened based on their race on the Evergreen campus and no action has been taken. The Commission needs to address this in a thorough and timely manner," said Manweller, who is also a college professor. "We have unsafe, hostile and unfair treatment occurring on the campus of one of our country's most liberal colleges. Discrimination should not be condoned anywhere, but to happen here is truly sad and discouraging. Campuses should be a place of rigorous, free debate that respects the marketplace of ideas from students and professors of all races, ethnicities or origins."
The Evergreen Board of Trustees would begin implementing the plan July 1, 2019, and the Legislature would reduce state support by 20 percent per year for five years until state financial support is reduced to zero.
Eligible students would continue to receive state financial aid, providing the college meets the requirements to participate in the state's financial aid programs.
The campus of The Evergreen State College was closed Thursday, June 2 due to a threat received by local law enforcement. It remained closed Friday.
"Threats like this are unacceptable under any circumstances. Students and faculty should feel safe on campus," said Manweller. "There are many concerns with the recent events on campus, but public safety needs to be the top priority."
Recent Headlines
---