Manweller raises bill to defund Evergreen State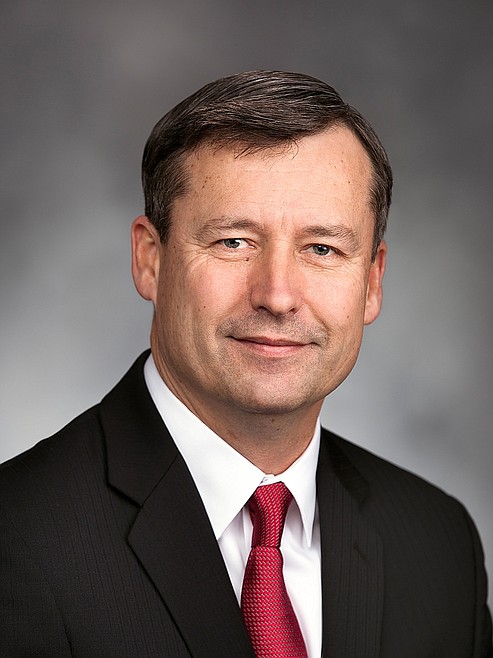 by
Richard Byrd
|
June 8, 2017 3:00 AM
OLYMPIA — Rep. Matt Manweller, R-Ellensburg, is fed up with what is going on at The Evergreen State College in Olympia and recently introduced a bill to pull state funding from the school.
The Evergreen State College has been embroiled in controversy following biology professor Brett Weinstein's decision to oppose an optional event that asked white students to leave campus, in order to discuss race relations. The event was intended to be a reversal of the institution's annual "Day of Absence," which encourages minorities to attend off-campus programs, according to the Associated Press.
Weinstein's decision led to a firestorm of criticism from Evergreen students and the public, with the college shutting down for a couple of days due to threats.
"These so-called campus activists want to set us back 50 years to the days of segregation. Threats have been made and it is deeply concerning, especially when the college president said he is 'grateful' for the 'passion and courage' demonstrated by students responsible for what is happening," Manweller said.
House Bill 2221 would require The Evergreen State College to work with the Office of Financial Management to develop a plan by Dec. 1, 2018 to transition the college to a private institution over five years. If passed, the bill would require the Evergreen Board of Trustees to start implementing the plan July 1, 2019. In turn, state lawmakers would then start reducing state support for the college by 20 percent a year for five years, until the college receives no state financial support.
"We should not be spending taxpayer dollars on a public institution that condones and encourages this type of behavior," Manweller said. "The state has plenty of other higher education institutions we can focus our resources on where students are interested in learning and the faculty is committed to actual academics."
In addition, Manweller sent a letter to the Washington State Human Rights Commission requesting a formal investigation into what is going on at the college.
Richard Byrd can be reached via email at city@columbiabasinherald.com.
Recent Headlines
---