Fresh News from MarDon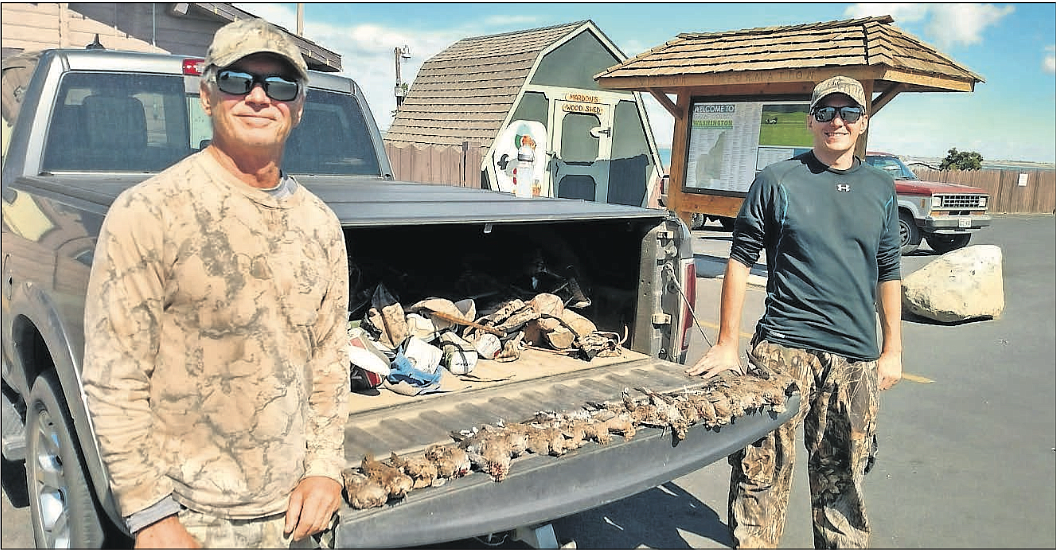 Greg and Nick Johnston of Lake Stevens had a great dove shoot on Royal Slope.
|
September 16, 2016 1:45 PM
Potholes Reservoir has been producing some very large yellow perch at the mouth of Frenchman's Wasteway in fifteen feet of water where Crab Creek enters Potholes and the Goose Island area. Crappie action has been reported as being good where Winchester Wasteway enters Potholes. Channel catfish have been reported in the Lind Coulee arm of Potholes.
Bass fishing has been very active near Goose Island, using jigs. One group reported 21 smallmouth and two walleyes to 24 inches. The sand dunes have been very good for largemouth. Be very cautious when driving a boat in the sand dunes this time of year.
The 2016 MarDon Marathon Dock Tournament will begin this Friday at 6 p.m. We fish all night Friday and all day Saturday and Saturday night into Sunday until 11 a.m., when we present awards and trophies. We have a raffle on Sunday to support CWFAC (Central Washington Fish Advisory Committee). After the awards and raffle, we have a fried chicken dinner and pie social. This dock event was the idea brought to us by the late Sue Madison, which has provided many people years of enjoyment and a fun finish to summer. Remember no boats, just dock and bank fishing. The entrance fee is $40 per person.
The Potholes water level is currently 1030 compared to 1028.8 last year at this time.
We have three RV 12X55 covered storage units, with electricity available for $175 monthly.
Hunter's Special: RV Site October to March 1, plus electricity for the five months is $1,190. This rental includes RV site with full hookups (water, electricity and sewer). For more information, call (509) 346-2651.
Recent Headlines
---