Turkey soup puts holiday scraps to yummy use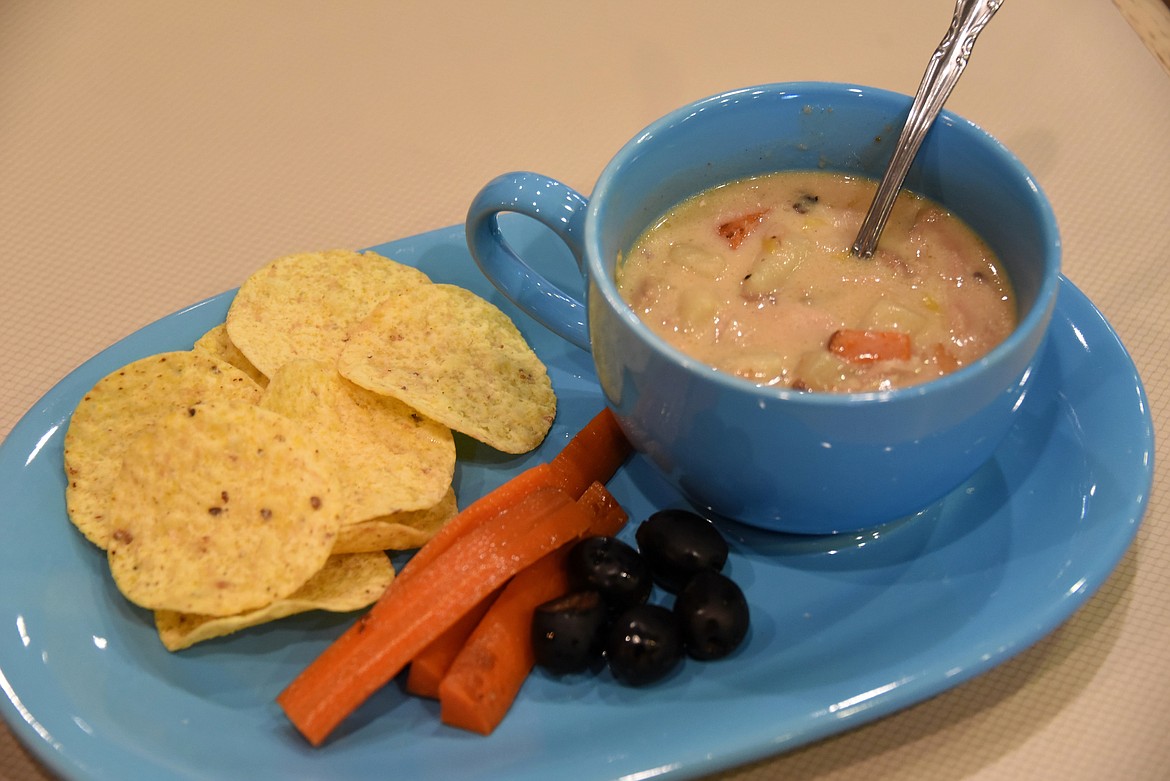 Dan Bolyard/courtesy photo Thanksgiving leftovers take on new life in a thick, creamy turkey soup.
|
November 29, 2016 2:00 AM
I have plenty of turkey leftovers and have been running through my share of ways to use it up. My first pieces of recycled bird were from before baking it, when I cut out the backbone of the turkey with a reciprocating saw. That piece of turkey, along with the wing tips, giblets, tailpiece and a few other trimmings went into a basic stock for use later. I placed these in a smaller stockpot, along with a chopped carrot and celery stock and water to cover and simmered it down to about half before straining out the solids and placing the liquid in the refrigerator for adding to stock being made from the picked-over bird carcass.
I'll speak more to what I did to that poor turkey in a future piece.
---
BASIC TURKEY STOCK
1 pound, at least, turkey parts
1 large onion, chopped
3 stalks celery, including some leaves
1 large carrot
6 cups water, or enough to cover all the solids in the pot
Place all in a pot and add water. Bring to a boil. Reduce heat, cover, and simmer for 2 hours. Remove turkey and vegetables. Strain stock through a colander. Use immediately as part of a soup, or reduce it to within an inch or two from the bottom of the pan by simmering. When at that point, let it cool, then place it in a small container and refrigerate or freeze. This is now a very concentrated base to use in the future.
---
TURKEY SOUP
2 tablespoons butter
1/2 cup chopped onion
1/2 cup chopped celery
1 cup sliced carrots
1 cup small diced red potato
3 cups turkey stock
2 cups chopped cooked turkey meat
1/4 teaspoon dried basil
1/4 teaspoon dried oregano
Salt and pepper to taste
1 cup heavy cream
In a large pot over medium heat, melt butter. Add onion, celery, carrots and potato; cook until lightly browned. Pour in stock and stir in turkey, basil, oregano, salt and pepper. Bring to a boil, then reduce heat and simmer 30 minutes. Stir in heavy cream. Return to a simmer. Adjust seasonings before serving.
Recent Headlines
---