Fresh News from MarDon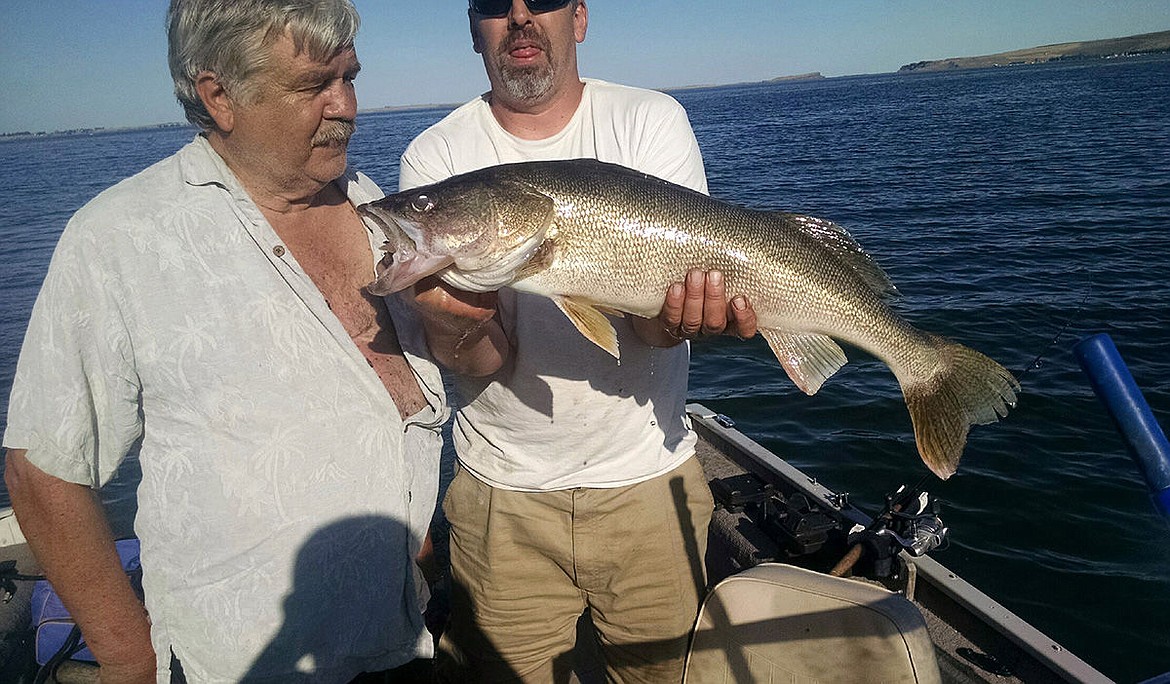 Ed Lawson and his son Dave Lawson of Lake Stevens, Wash. caught a 10-pound walleye between the MarDon swimming area and Blythe point.
Bass fishing on Potholes Reservoir continues to surprise us with many catch-and-release bass fishers, releasing over 20 bass on one evening. Retired Moses Lake resident Steve Backlund in the early morning hours of June 29 fished from early light until 10:30 am in his beautiful new Seahawks colored Skeeter Bass boat, his 13th Skeeter. He caught and released 23 nice largemouth in the sand dunes. The face of O'Sullivan Dam has been good for smallmouth.
Walleye has been tough this past week with many walleye being located by bass fishers in the dunes using bass fish bait.
The habitat project on Potholes Reservoir has given Potholes improved status on perch, bluegill, and especially crappie for 2016. For more information, go to www.cwfac.org to learn more, or go to MardonResort.com to look up fresh news for current fish status.
May each citizen consider why we celebrate the Fourth of July.
People commemorate the very moment when the U.S. got its independence from the United Kingdom of Great Britain. The adoption of the Declaration of Independence transpired on July 4, 1776, the exact date from which the name the Fourth of July originated. After that, people considered this day a cause for celebration particularly the establishment of an independent government.
May this July 4 be a wonderful holiday.
Recent Headlines
---