REC Silicon announces workforce reduction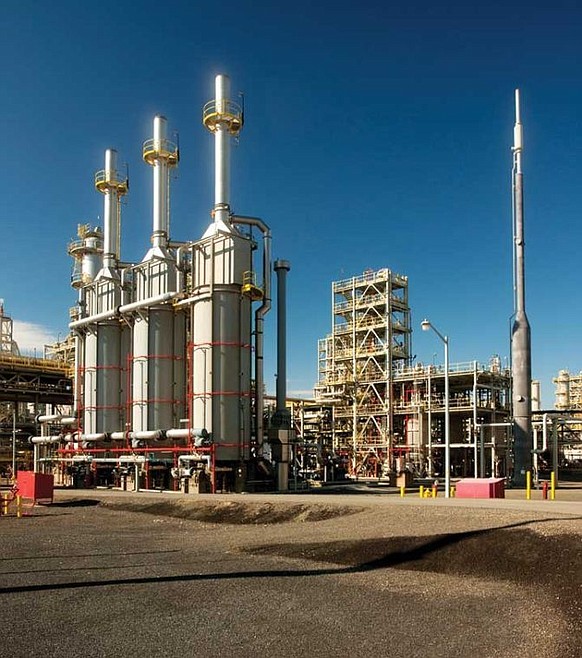 REC Silicon officials announced Wednesday the company's overall workforce will be reduced by about 60 positions across all locations, including its Moses Lake manufacturing plant.
by
Herald Staff Writer & Tiffany Sukola
|
November 8, 2013 5:00 AM
MOSES LAKE - REC Silicon is reducing its overall workforce by about 60 positions, a decision that will also impact the company's Moses Lake manufacturing plant.
On Wednesday, REC Silicon officials announced they must take cost-cutting measures, including the workforce reduction across all locations.
Sharon Palmerton, of REC Silicon, said about half of the layoffs will occur at the company's Butte, Mont. manufacturing plant. The other half will occur between the Moses Lake plant and the Houston sales support office, she said.
The process of notifying affected employees has already begun, Palmerton said.
"The people most immediately affected, most of them will be released today," she said Wednesday.
REC Silicon officials cited continued weakness in the solar grade and electronic grade polysilicon markets as well as the ongoing solar trade war between the United States and China as reasons for reducing the company's workforce.
The Chinese government announced their plans to impose tariffs on U.S.-made polysilicon in July. Polysilicon bought from REC Silicon specifically would end up having a 57-percent duty added, according to a previous Columbia Basin Herald article.
REC Silicon officials have been keeping an eye on the dispute, since about 80 percent of the company's customers are in China.
The trade dispute has been ongoing since China launched a trade case against polysilicon imports from the United States, Korea and the European Union about a year ago. A final decision in the case isn't expected to be handed down until February.
REC President Tore Torvund said reducing the company's workforce was necessary to ensure continued operational success.
"We did not take this decision lightly," he said in a statement Wednesday. "It is unfortunate that this decision is necessary in order to remain competitive during continued periods of uncertainty."
The decision will not affect current production volumes at REC Silicon's manufacturing plants or production capacity going forward, according to the company statement.
About 19,500 metric tons of polysilicon is produced each year between REC Silicon's two U.S.-based plants.
Most recently, REC Silicon moved its silicon productions headquarters from Norway to Moses Lake following the separation of the company's solar and silicon business, according to a previous Columbia Basin Herald article.
Recent Headlines
---