Winter Fury: Marine training exercise coming to Moses Lake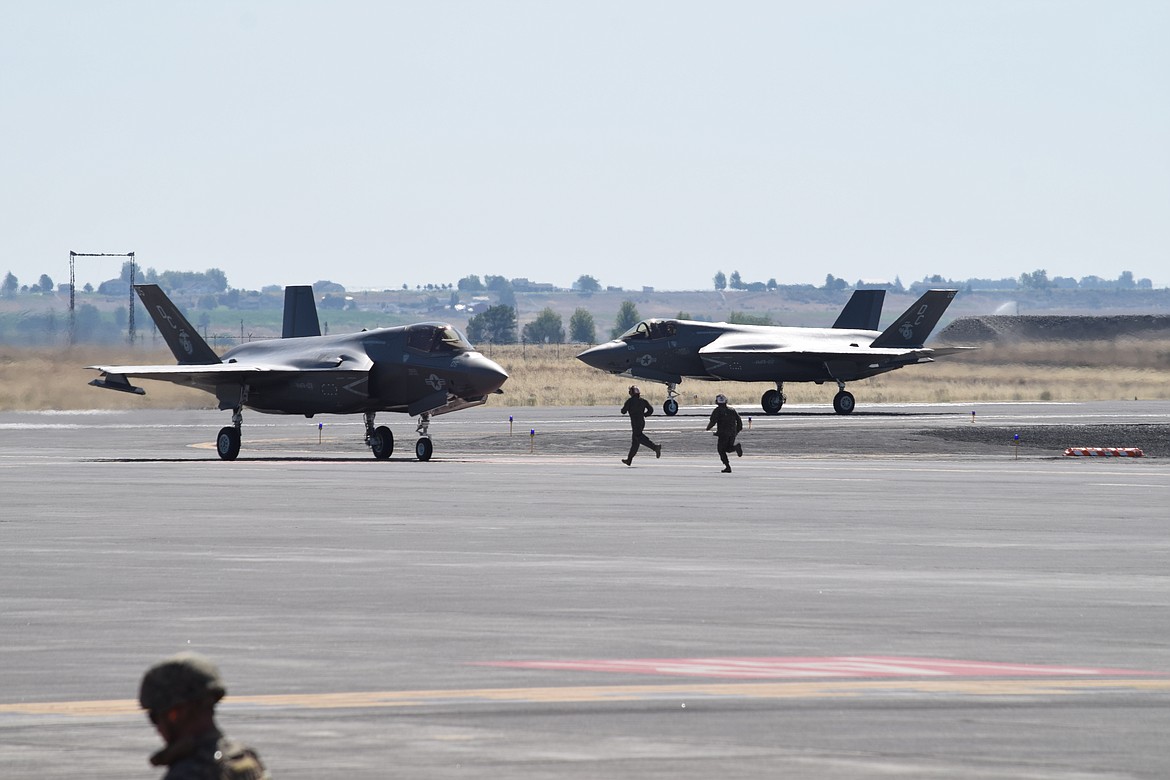 Marine ground crew members prepare to meet a pair of F-35 Lightning IIB fighters as part of the Summer Fury 2021 military exercise at the Grant County International Airport in July 2021.
Charles H. Featherstone/Columbia Basin Herald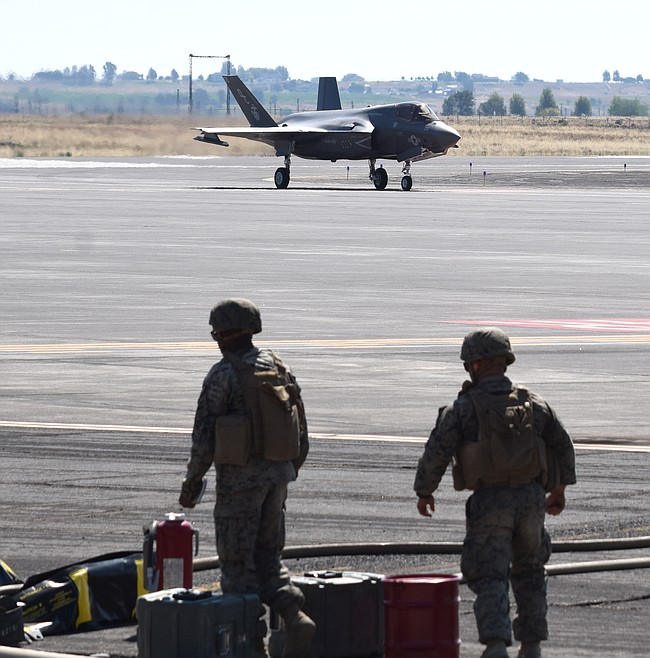 Marine ground crew members prepare to meet an F-35 Lightning IIB fighter as part of the Summer Fury 2021 military exercise at the Grant County International Airport in July 2021.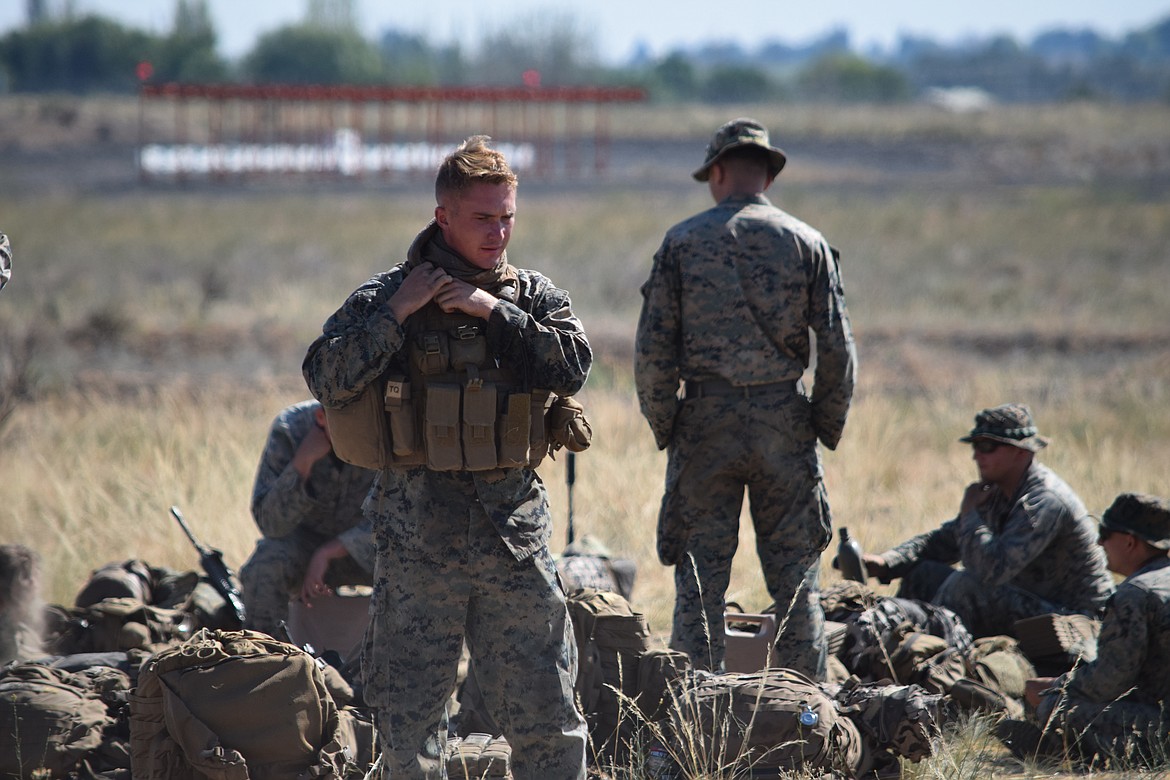 Marines bivouacking at the Grant County International Airport in July 2021, during the Summer Fury 2021 military exercise, prepare to deploy for training.
Previous
Next
by
CHARLES H. FEATHERSTONE
Staff Writer
|
January 28, 2022 1:07 AM
MOSES LAKE — If it's a little louder around the Grant County International Airport (GCIA) next week, it's because the United States Marine Corps is back for a week-long military exercise.
Dubbed Winter Fury 22, the exercise will bring Marines from bases across the western United States for five days of simulated combat — including long-range air strikes and practice seizing an airbase and repairing runway damage.
"This is a requirement for the Marine Corps in the future to do expeditionary operations against more of a peer threat," said Marine Corps public affairs officer Lt. Kyle McGuire.
USMC units deployed to Moses Lake early last July for the Summer Fury 2021 exercise, which saw Marine corps infantry fighters set up camp, deploy, and arm and refuel F-35 fighters for a simulated long-strike on "enemy" ships in the Pacific Ocean off southern California.
McGuire said this winter's exercise will be much the same, but will also see USMC combat engineers blast some holes in some concrete at the GCIA and then fix it to test repair skills and repairing and operating an airfield after seizing it.
"We need to make sure we can do what we're asked to do," McGuire said. "This adds a layer of complication to the exercise. We won't always be able to waltz into a forward location and have it ready for us."
The exercise is scheduled to begin on Monday and last through Feb. 4. It will include F/A-18 Hornet and F-35 Lightning II fighters from southern California, as well as the long-range deployment of Marines in MV-22B Osprey transports. However, McGuire did not say which units would participate in the exercise.
GCIA Director Rich Mueller said the Marines will be blasting holes in an "unused piece" of keyhole-shaped concrete on the west side of the airfield, and not in any of the GCIA's actual runways.
"We don't use that for anything," Mueller said of the patch of concrete.
Mueller said the Port of Moses Lake, which operates the GCIA, is happy to have the USMC back for a major exercise, and hopes to see the Corps in Moses Lake more often.
"The fact the Marine Corps chose us for an operation just six months after the last one shows that we're doing something right," Mueller said. "We have the size, capability and right attitude. The military is in our DNA."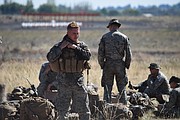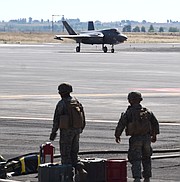 Recent Headlines
---